Be A Thinker And Tinker!
Our CReATE STUDIO Eco Craft Kits are perfect
for endless at-home fun and make truly great gifts that keep on giving.
Our cool kits contain a bounty of over 50 different new and recycled materials from plastics, glue and cardboard to strings and such and everything in between-all compressed into a neat 8″x6″x5″ for giving or keeping for creating anytime, anywhere! (kit contents may vary)

Grab a box today to spark inspiration, foster imagination and promote conversations. Go ahead, open the box to a world of creative possibilities!
( kits contain small parts. They are not intended for children under age three)
Contact us and we'll hand pack one just for you!
Each Kit is $20.00 + tax
Contact us to drop-by and pick up or we can ship to you for an added shipping fee of $8.00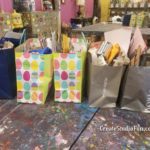 We also have Grab Bags in this season of at-home time when you need a quick creativiy boost.
They are $5 per shopping bag and filled with a variety of our go-to materials so they can imagine, explore and make with ease.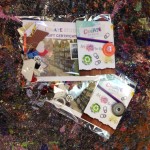 Need a great gift?
Our CReATE STUDIO gift certificates make great gifts and just right for any age. You can choose how many sessions to give or set it up as a dollar amount toward multiple visits.


Copyright © 2009 – 2020 CReATE STUDIO FUN, LLC. All Rights Reserved.