Save the Date! I am excited to be back with fun winter camps Agoura Hills Park and Rec and the City of Malibu.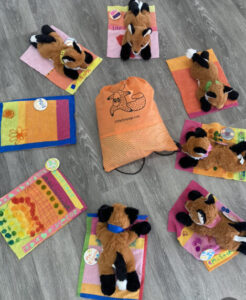 Artsy Yoga Winter Camp at Malibu Bluffs Park, December 27-29th, 9am-12pm
Join Jemma Wildermuth of CReATE STUDIO and Elana Foxx of Little Fox Yoga for an Eco-art and yoga mash-up for kids. Each winter themed camp day campers will have an art session using CReATE STUDIO's recycled and crafty materials that connects to that days yoga practice plus extra free-style art time with environmental flair too.
Registration coming soon.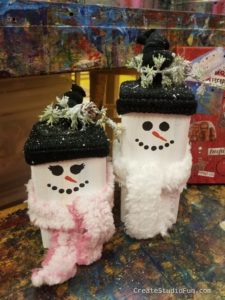 Winter Camp Sampler at Agoura Hills Rec Center, January 3rd-6th, 9am-12pm
Eco Art Winter Sampler: Camp CReATE is a speciality camp of half-day sessions during Winter Break hosted by Jemma Wildermuth of CReATE STUDIO. Each camp day includes a fun project along with time to explore a world of creative possibilities through the reuse of everyday recycled materials for eco-art fun. These camp day themes are based on my popular after school class programing.
Tuesday-1/3- Wood Block Snow Person: With a hammer and nails campers will assemble a few pieces of wood then paint them to make their own Snow Person!
Wednesday-1/4- Festive Fidget Toys: Campers will create D.I.Y. Fidget toys to play with using simple every day items!
Thursday-1/5-Painting with Shaving Cream: Campers explore painting with shaving cream to create awesome marbling effects.
Friday- 1-6 Make It Go: Campers create their own rubber band cars that go with a snap of their rubber bands!
Copyright © 2009 – 2023 CReATE STUDIO FUN, LLC. All Rights Reserved.