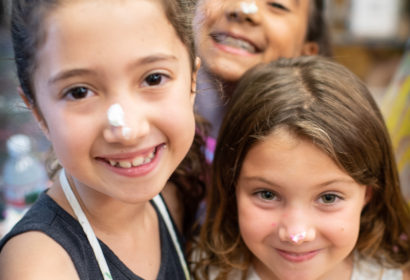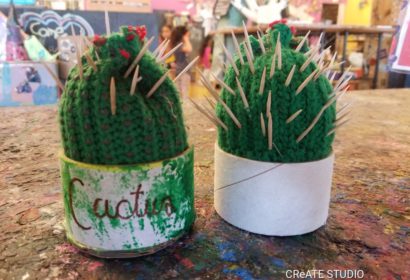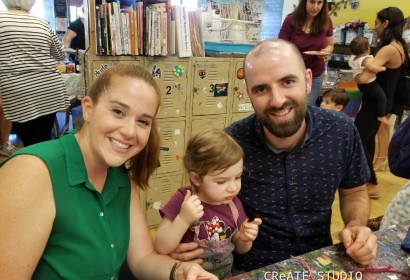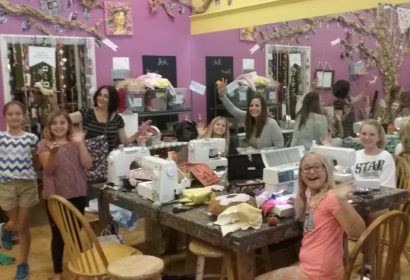 Drop in and revel in our fun and funky DIY art studio geared toward creative exploration though open ended art. Enjoy a wide array of recycled, artistic and crafty materials, all available for use. Great for all ages.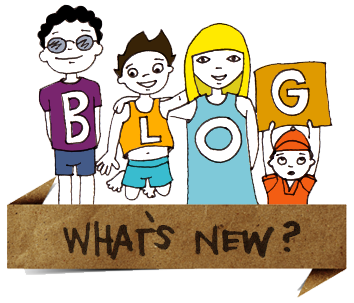 Happy Fall from CReATE STUDIO!We love the inspiration that fall brings and creations like this paint poured pumpkin by our Paint Pouring instructor, Alison Mytych. It's so marbly fun with all it's fall colorings.
Styrofoam has never looked so good. With a vision and an array of chalk pastels brings a work of modern art to life.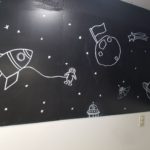 Where will you let it take you? When staff member Mayra and I talked about what she could draw on our new chalk board bathroom wall what could be inspiring we landed on outer space. We mutually agreed that when it comes too imagination the options are endless as to…