We love Scouts, Troops, Homeschool & Odyssey groups!
CReATE is a great source to work on badges, patches, and big ideas!
Want to create or work on patches, badges, or projects?
Our mobile pop-up Scout, Troop, and Homeschool rate include bringing a "CReATE Date" with all the fixings'; tables, chairs, bins, and materials to you for a 1 1/2 hour session and includes 5 scouts, troops members, or homeschoolers for $95.00, any additional participants are $9.50 each.
Working on a particular patch, badge, or project? We can connect your session to your patch, badge, or project themes such as art, recycling or sewing and so much more.
Have an Odyssey team? Click on Odyssey Groups to get further information and details about materials for your team!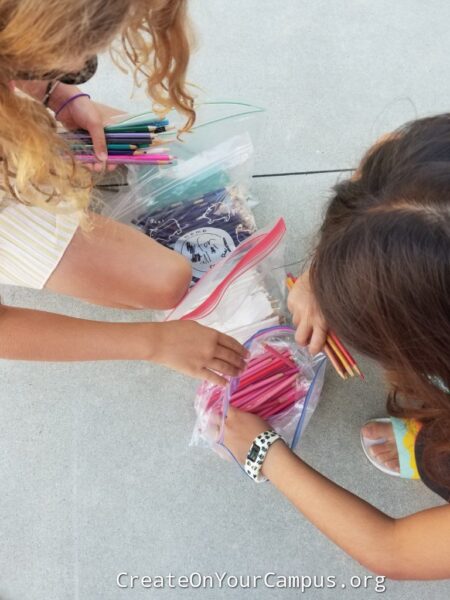 Interested in a volunteer experience?
CReATE can pair you with one of our C.O.Y.C. campus care projects. We bring the project to you as a way for kids to contribute their time and support to the needs of our community through our CReATE ON YOUR CAMPUS reuse practices. Contact us to learn more.
Learn more about the mission of Girl Scouts
Learn more about the mission of Boy Scouts
Learn more about the mission of Odyssey of the Mind
Copyright © 2009 – 2023 CReATE STUDIO FUN, LLC. All Rights Reserved.