A Poster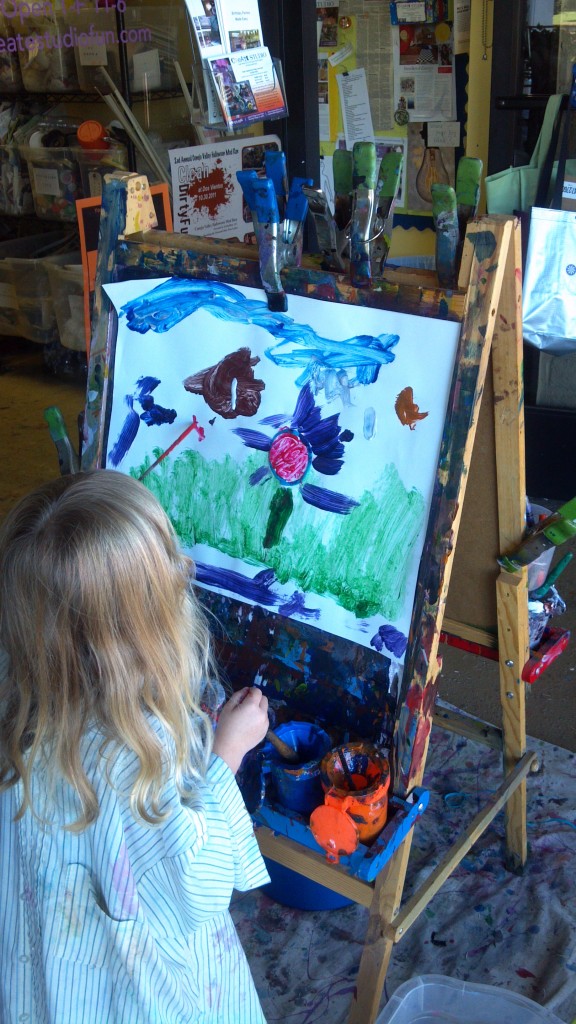 At CReATE we tend to find new expressions for used things , creating endless potential for a second life.
These days young painters at the studio are enjoying the reverse sides of an old run of Pokemon posters.
They make fabulous canvases, perfect for large visions such as this one taking shape as a beautiful garden.
Garden Scene
Julia, 3yrs