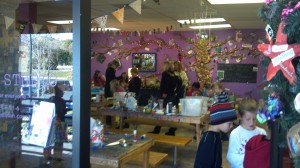 Like all creations on the wall of wow at the studio or at home for display on your mantle , CReATE started as an idea. 
Today it is a place that warms my heart as I hear and see a continuous stream of oohs, ahhs and giggles of proud delight in the process of each creators fostering  of their own ideas. That is true joy.
CReATE wishes you all a happy, healthy year filled with wonder and possibility with family and friends.
Happy New Year!