A Sock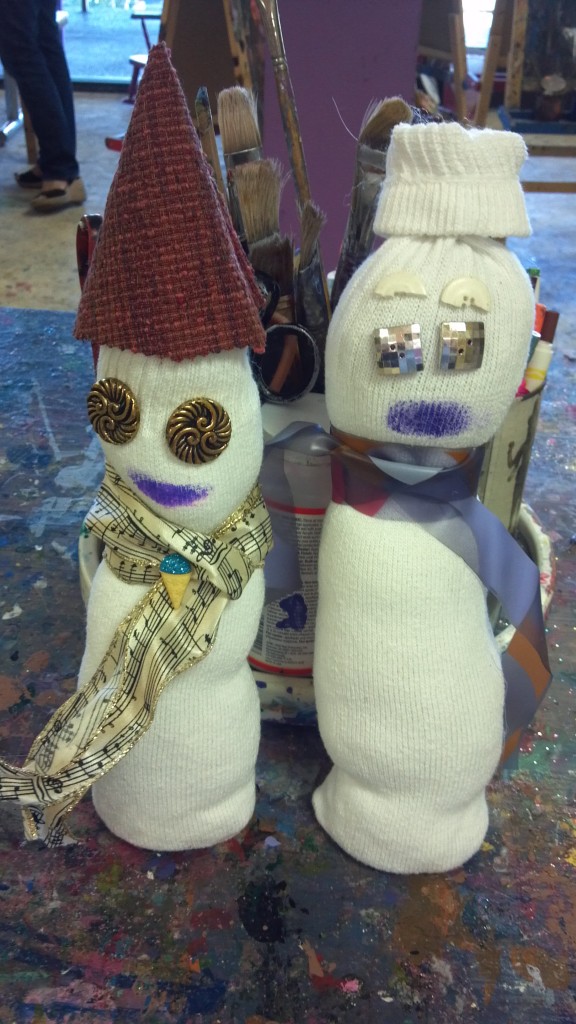 Who doesn't love a wintery snowman? Especially in sunny California.
This weeks workshop had snowmen abounding, creating chilly smiles all around. Creating one is such a simple pleasure, with a new white sock, a bit of material, a few buttons, a lid for balance, some dried beans to weight them in place and you are all set. Olivia made hers for some special teachers in her life.
They are sure to be loved.
Musical Snowmen
Olivia, 10yrs