Feathers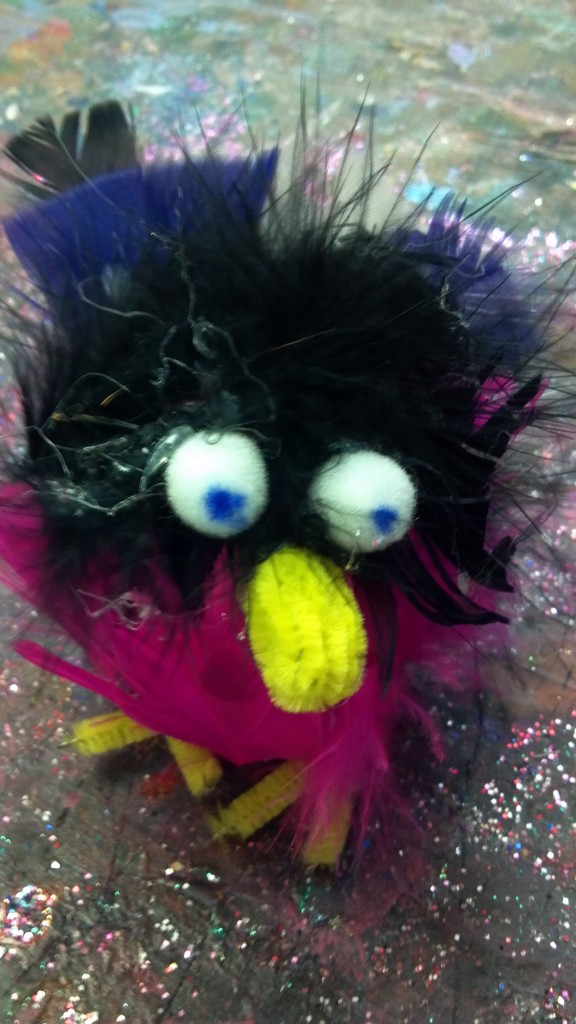 Who doesn't love a little pet birdie, especially one that can go wherever you go!
Ashland saw a little bird on display in the studio that inspired her to make her own, but how? 
First, a plast egg for shaping, then feathers of course! How about some tiny puff balls for eyes and pipe cleaners for feet! Yes! Now the cute birdie is finished and drawing gasps of awe from all.
So cute!
Birdie
Ashland, 9 yrs