Here's to Art Journaling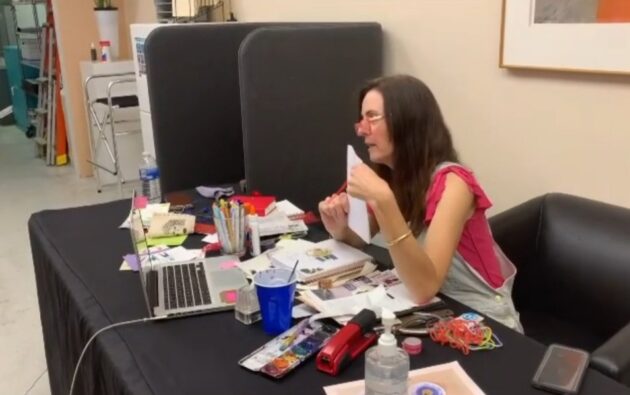 Art Journaling with CMATO yesterday was so rewarding to be a part of. As a Family Art Day session on Zoom we had a wide range of ages participating from our own backyard here in the Conejo as well as back East and beyond.
Art journaling offered us all place to connect with one another and explore it's concept. We talked about feelings and fears, doodles and Joy's along with our hands on making. It bonded us. Here, I share a simple way to make a journal-ette from folded copy paper. I appear alone though thanks to zoom I am with many friends.
Talking candidly while making was cathartic. I think the process left us all feeling a little lighter.
We're excited to offer a second Art Journaling session for the next Famliy Art Day in February.
Mark your calendars and save the date for Saturday, February 20th at 2pm pst. This is a free event to attend on zoom. If you weren't able to join us this month we hope to see you in February. The sign-up link coming soon and will be posted on our Happenings Page. When you sigh up we'll provide a list of recyclable materials and supplies to collect at home for our additional Art Journaling time together.
I am really looking forward to it.
Jemma W.
Owner/ Founder