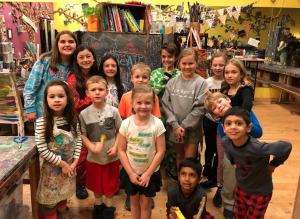 It's a kids only night in at CReATE STUDIO!
Our Parent Night Out evenings are hosted by our own Adriane Burckert of CReATE STUDIO the second Saturday of each month. Mark your calendars. our next date July 13th from 6-9pm.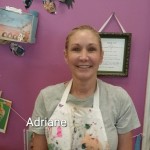 Parent's Night out is the perfect night to make a date night for you and a CReATE night for your kids! $26.00 per child. Adriane always provides a fun themed project option as well as plenty of open ended art time as well as a light snack. Children should come having had dinner or bring along a sack dinner. Pajamas welcome!
Confirm your child's attendance by the close of business (6pm) on Friday, July 12th to ensure a spot. You can book online or call us at 818-575-9566.
Please note that if we have fewer than 4 attendee's signed up by Friday we may cancel the evening.
Pre-payment is recommended.


Copyright © 2009 – 2019 CReATE STUDIO FUN, LLC. All Rights Reserved.