Community Good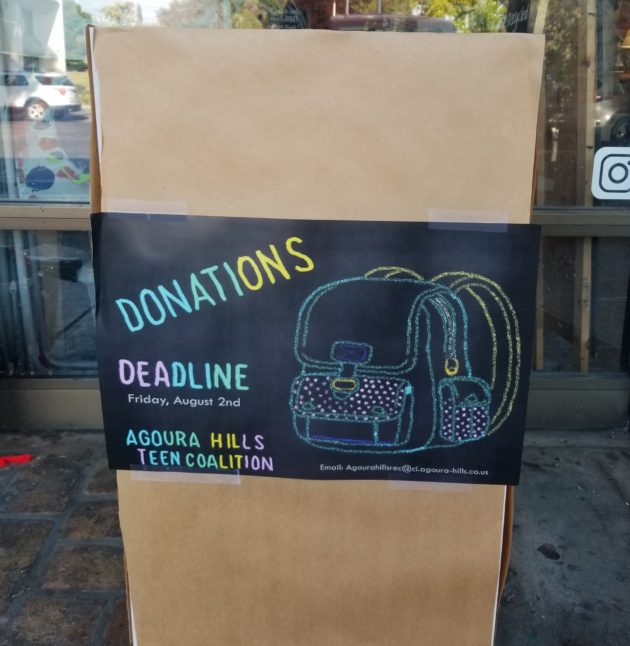 Let's do good together.
What could be better than teens working together for the greater good through the Agoura Hills Teen Coalition? CReATE joining in their good fun! The coalition has an annual program mission to help economically disadvantaged kids in the Conejo Valley start the school year smart with brand new donated backpacks and school supplies.
CReATE STUDIO is acting as a collection hub for new backpack and supply drop-offs. We'll also be hosting a craft table at their 2nd Annual Backpack Distribution event at Mamba Sports Academy on Tuesday, August 6th at 1pm as well.
We're so excited to be a part of this event coordinated with our friends at The City of Agoura Hills, the Los Angeles Rams, Mamba Sports academy and and other awesome local organizations to get things done for kids in need.

Use this community event as an excuse to get out to your favorite store this week to shorten your to-do list by grabbing your kids fall backpacks and other school supplies along with a spare or two to donate to this awesome program!
You can bring your donations to CReATE all week. The box will be out even if we are not open.