Earth Loving Family Fun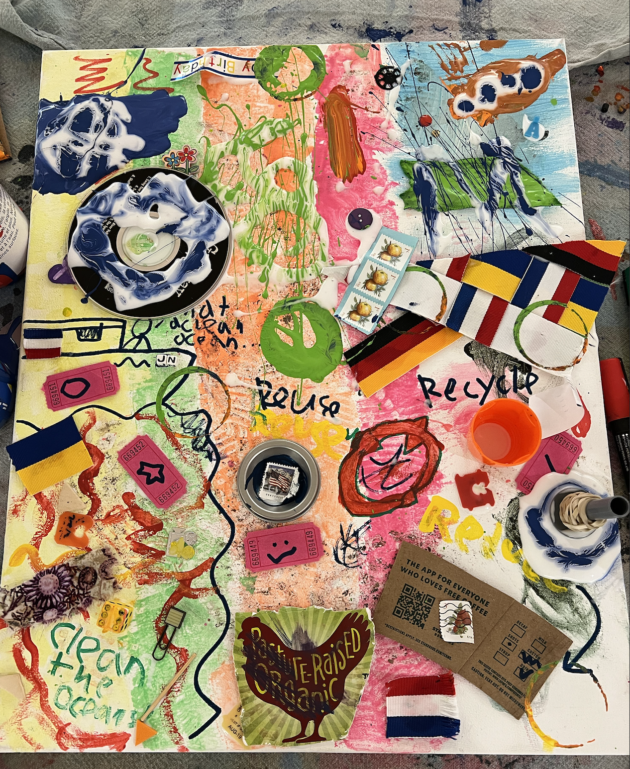 Last Saturday I hosted a Family Art Day at CMATO – my fav local contemporary museum. Participants from age 4 to 80+ worked together to create three canvas cast-off collages using some of the CReATE collection of materials I provided. We glued and painted, explored and played.
It was so good to be together, talking trash (literally) and all things mother earth. Everyone was in-tune to the Earth Day message and talking about what we can do to help our planet as well as the fun and frolicking spirit that art moments allow. The common ground we shared for a few hours fed our spirits and the colorful canvases brightened our hearts.
I love that CMATO provides Family Art Days where art and connection are always intersected.
Jemma W.
Owner/ Founder