Happy Creating!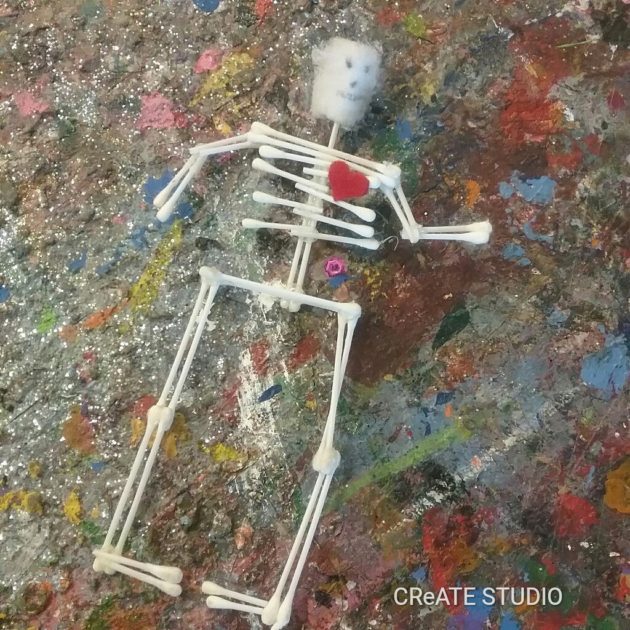 Happy Halloween from the CReATE STUDIO Crew!
We hope you have a hauntingly good time! While your home waiting for the evening festivities try our Happy Creating at Home idea, making a Q-tip skeleton!
@qtip
To start:
gather Q-tips
glue
cotton balls
Then: lay out your Q-tips in your own skeletal style on a protected surface and place your cotton balls for a head or a few then glue! Let dry for a few hours then display! Your creation should be dry by the time you get home from trick-or-treating!