Let's Share Kindness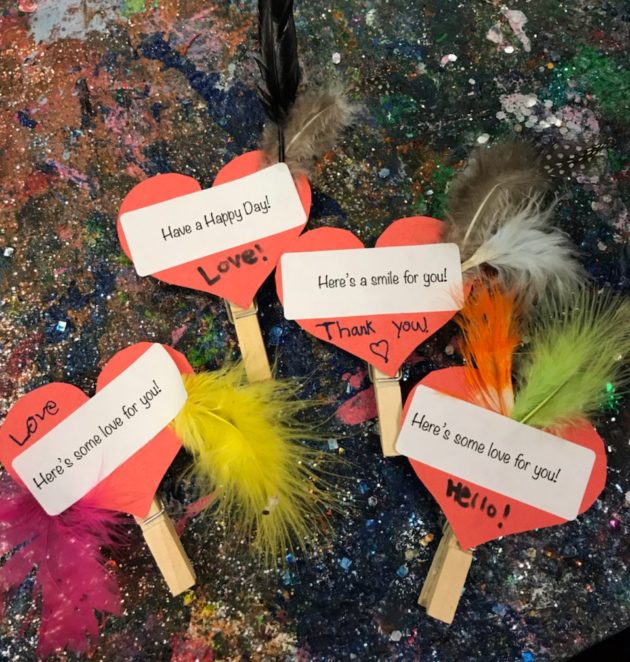 Today is National Random Acts of Kindness Day!
Stop by CReATE STUDIO for a free workshop between 1-3pm today to make "Kindness Clips"- clothespins with kind words and messages to leave at the places you go!
Your act of kindness is sure to spark kindness in others too.