Life Inspiration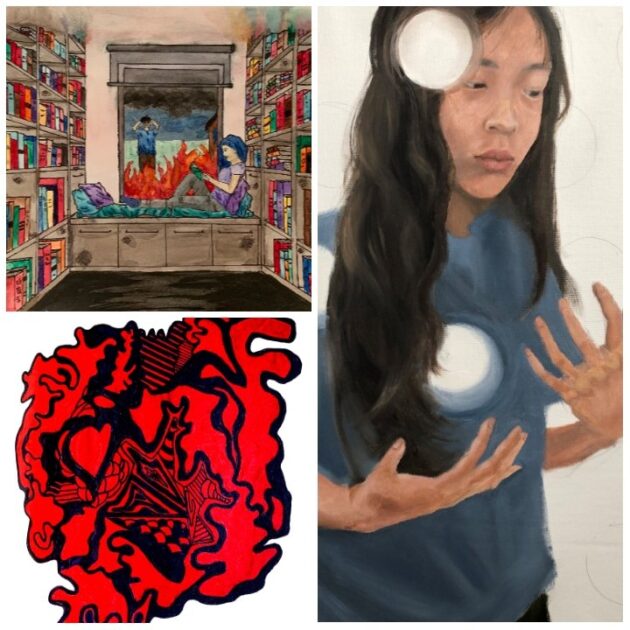 How have you been impacted by Covid 19? No doubt the changes you've experienced have been life changing in surprising ways and in a full range of emotion.
We can help.
Join me this Sunday, January 17th at 2pm for a Virtual Family Art Day in partnership with California Museum of Art Thousand Oaks (CMATO). Here's the link https://bit.ly/3mt82j4
We'll be making Art Journals inspired by CMATO'S current online exhibit, Life Interupted- a virtual collection of student works expressing how their lives have been impacted by Covid 19.
Art heals. We see that first hand through the exhibit. Taking a page from that process we'll explore art journaling and it's natural process of expression through writing, doodling, collating and painting. There are no rules to follow and no experience required to make an art journal. Join us this Sunday to as Madonna once said , Epress Yourself.
The student works includes here include Bleeding Heart by Dexter Guiellmot, Somethings' Missing by Madison Moc, and Vibing by Hana Ryan.