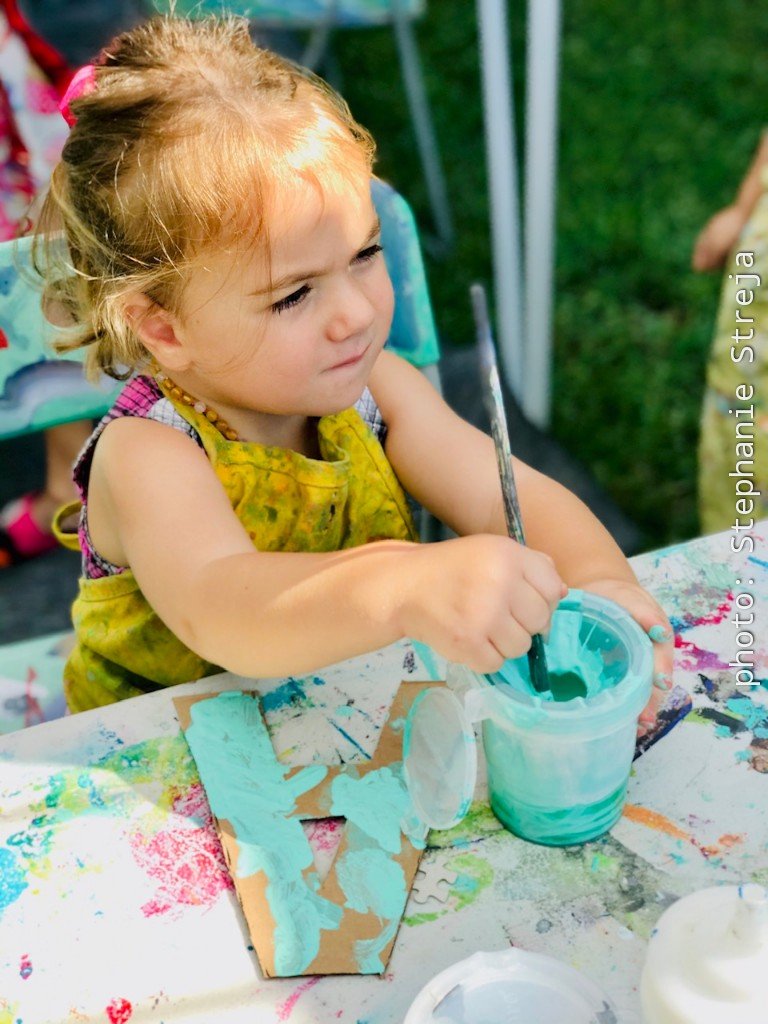 Messy Art Fun for Toddlers and Preschoolers.
Exploration is the name of the game with our Messy Toddler Art sessions!
Jemma Wildermuth, owner of CReATE STUDIO hosts these creative explorations focusing on hands-on art-based fun.
CReATE STUDIO is now mobile. Jemma comes to your home with art-based activities and project explorations that are all about hands-on fun.
Toddlers can explore the activities at their pace in an organic way as they try new things and
tune into what they find most interesting and curious.
Small group 1 hour sessions include up to 5 toddlers for $75
or single sessions for one child $30.
   Check out this sample Messy Toddler & Preschooler session and Contact us to schedule a CReATE date today!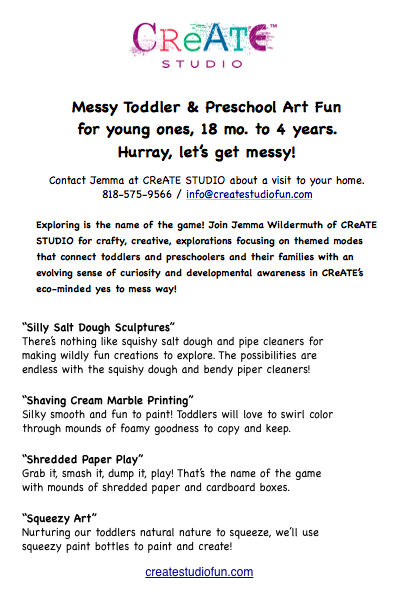 Save
Save