Scatter Joy.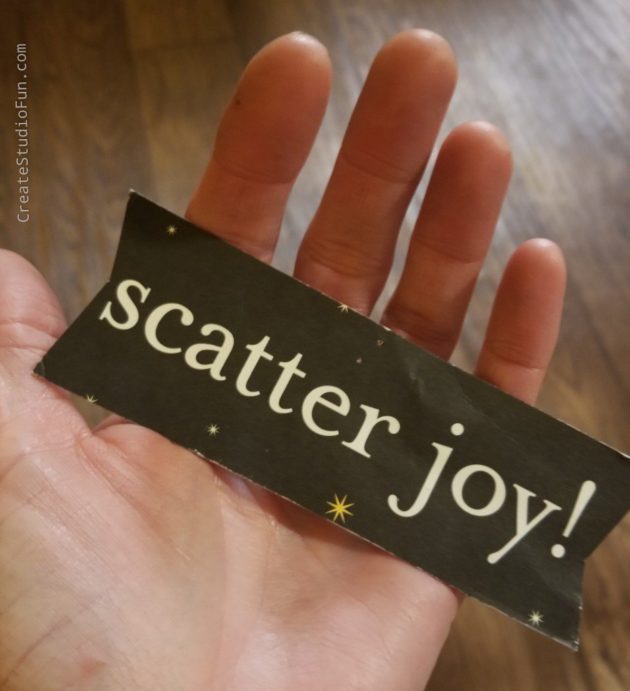 I had read "the life changing magic of tidying up" by Marie Kondo and just finished watching her series "Tidying up with Marie Kondo on Netflix.
I had gotten a lot out of the book when I read it but I got even more from watching the show! There is a very important message for me in her tidying up method and the sensibilities that go along with it that are about sparking joy. She was so creative in developing her method for connecting with joy.
For years I have had a vision board I made with a piece of a card that says scatter joy. I realize after watching the show that that message was an underlying piece of creating the studio for me- to scatter a little joy in people by enabling them to be present and to create what they are sparked through inspiration to do. Marie's message about sparking joy is really special. It's wrapped up in gratitude, in appreciating what you already have and in seeing the value of it. It's loving what you have that helps you love where you live. Those are the kinds of things I have been personally striving for for years. Being grateful for what you have has a space at create studio, Creating can be such a close connection to joy and loving what you make is a wonderful feeling. Those creations go home. Sometimes they stay a while and sometimes they are parted with but all that really matters is if creating them sparked joy. Thanks to Marie, I think I will keep a little mantra in my mind at the studio and in my day to day, "scatter some joy". Perhaps here the universe is saying spark joy through creativity. Ok!