Summer Fun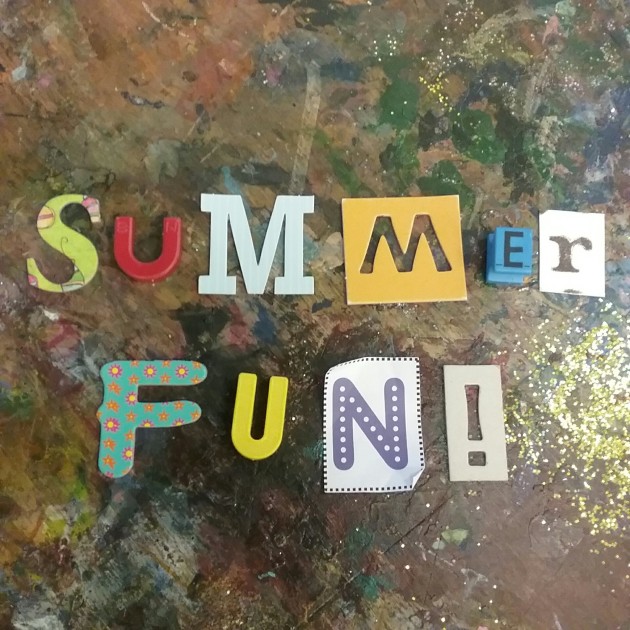 I can feel the spirit of summer fun approaching as school starts getting out for our area schools in the coming days. There's something so special about summer and all that it invites to our days. Just the word means a change of pace and instantly calls forth thoughts of sandy beaches and sunsets.
I have my own warm summer feelings as we prepare for our summer camp programs, slime workshop series, our spotlight on shells and stones in June and Rock Painting fun in the sprit of the 4th at the 50th Annual Fourth of July Parade and event that finishes at Bernice Bennet Park!
This summer we are excited to offer two half day specialty camp weeks through our partnership with the City of Agoura Hills; the week of June 17th we've got a week long Machine Sewing Camp with a Stuffed Pal theme where sewers of all skill levels will explore and learn about the wonderful world of Machine Sewing while creating a stuffed pet pal along with comfy supplies like blankets blankets and pillows for their pals.
The week of June 24th we are hosting a recycled Doll House camp where kids will create and decorate the interiors of their big Cardboard Box house with all their flair and detail they can dream up! This is a great opportunity for kids to explore their inner designer as they create the perfect home with furniture and accessories they are sure to play all summer long!
The week of July 8th we'll host our annual Camp CReATE half day camp series for kids age 6-12 with a different fun theme each day and materials to fit the theme as well as our signature free-style creating!
The week of July 15th we offer TOT Camp CReATE for kids age 4-6 with a different theme each day as well as materials that match our daily  themes and free-style creating fun!
I am excited to have the Slime fun back this July with our Super Summer Slime Series each July Friday from 3:30-5:30pm where kids can make as much of a different popular slime each week as they have time for!
We are also excited to be partnering with Conejo Recreation and Parks District to offer a weeklong half day Recycled Art Camp Series with a daily theme for hands-on making fun from 9a to 12pm.
You can see all our summer fun listed on our Happenings page.
We can't wait to spend the summer with your families! Let's create!