Using Resources Wisely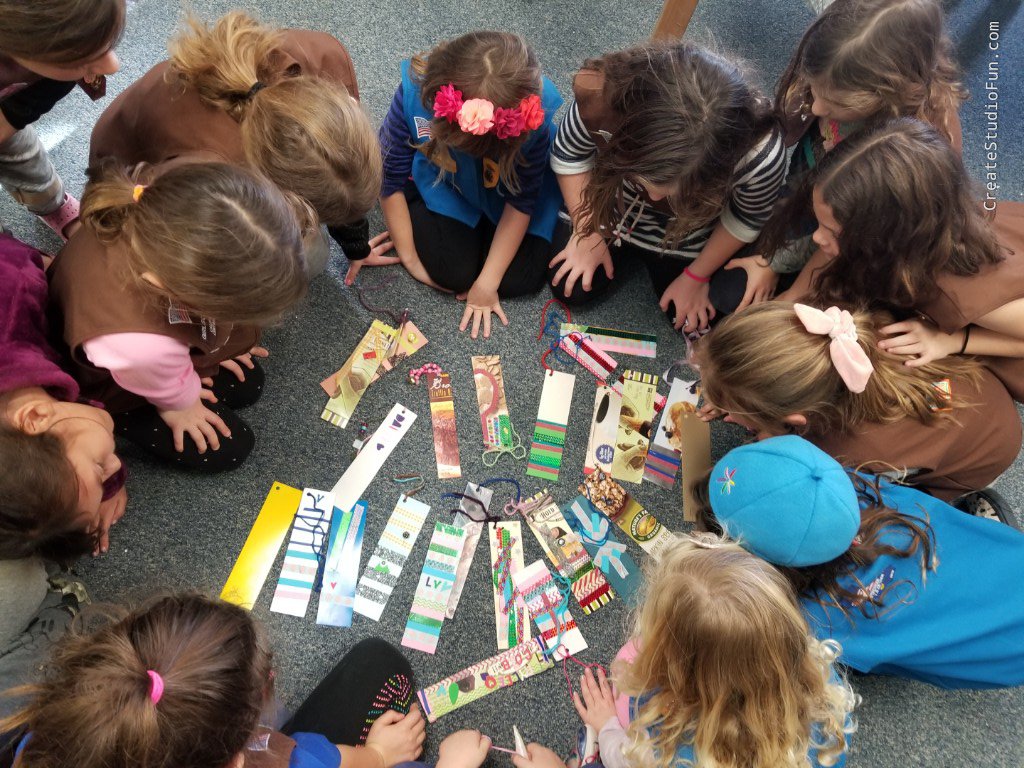 I got to visit girl scouts at Aspen Elementary today. They were working on their "using resources wisely" patch so what better craft project than bookmarks made from snack and cereal boxes. A little washi tape and some yarn gave them personal pizzaz!
Try making your own at home with your own snack and cereal boxes and any crafty supplies you may have like stickers or tape!
All you need to get started is a pair of scissors and a food box that you can cut into rectangles and you have your basic bookmark!