We Love October!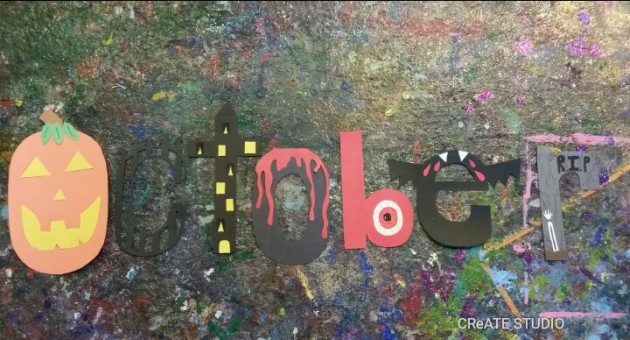 We are so excited that it's October!
We've got great things planned so be sure to spend some creative time with us.
In addition to drop-in D.I.Y. creating we have a new feature at CReATE where we'll be spotlighting one of our core material themes with ideas, inspirations and a top or two. This month we're spotlighting paper and it's many uses in creative expression. Take a look at our Ociber banner here and you'll see it's versatility in this one project alone!
We'll be on the road a bit this month, spending a weekend at The City of Agoura Hills Reyes Adobe Days to spark creativity as well as Westlake Village's City Celebration with our @WestlakeVillageRocks good vibes rock painting. We'll be at E.A.R.T.H.S Magnet for spooky fun too.
We have our awesome lineup of creative outlets in Two for One Tuesdays, Easy Project Wednesdays, Homeschool Thursdays, Machine Sewing, Girls Club Strong, Messy Toddler Art Fun, Birthday Parties, Troop visits, Spotlight on Paper, Try-it Cart fun with Oil Pastels, Featured Material of The Week items and a FREE Crafty Happy Hour this Friday from 3-5.
Let's get our creativity flowing starting today with Two for One Tuesday where two CReATE to the price of one, that's extra fun!