Weekly WOW!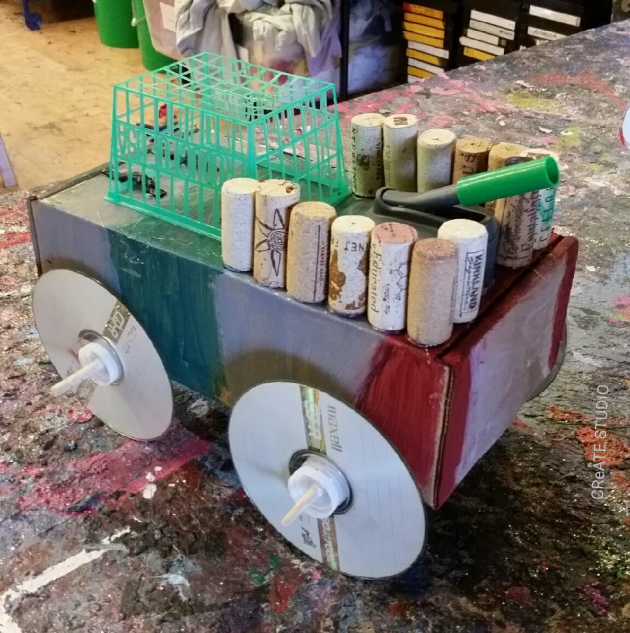 Gavin knew he wanted to make something with wheels.
He and his mom spent their time together designing, planning then making this transporter that could roll over long distances and carry many imaginary men.
Turns out he was inspired the latest Star Wars movie and some of its roving machines. How great it is to get inspired as a kid and make something from it. Thatvwas always my dream . Kids are imaginers. They have ideas all day long.
This rolling transporter came to life field by Gavin's inspiration. It impressed other studio creators as it rolled across the floor on it's CD wheels. It even impressed his big sister and you that's not easy to do.
Transporter
Gavin
8yrs