Boo! It's almost Halloween!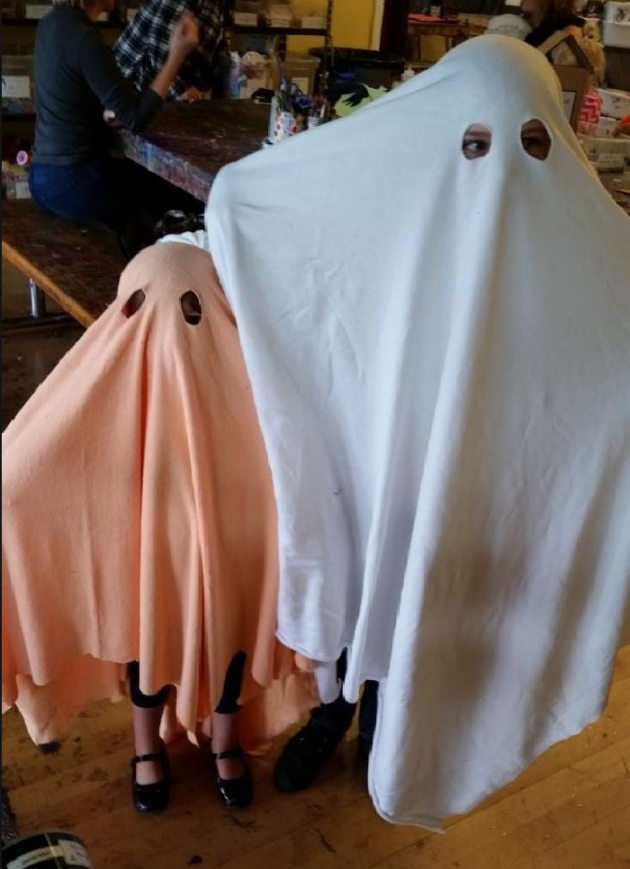 Halloween might just be the kid-friendliest of all holidays.  I recall loving Halloween as a child —what could be better than free candy?   What's more, I loved wearing costumes on Halloween, and the creative role-playing they spark.  There's something about Halloween that's just pure fun.   As an adult, I feel that Halloween brings out the kid in me again.  
After Halloween was "called off" last year, everyone is eager to celebrate this year. Below are a few small tips to reduce waste and have a spook-tacular Halloween:
Organize a kids costume swap!  It's not too late! The best way to keep stuff out of landfills is to find a way to reuse them.  Get together with a bunch of friends and swap last year's costumes  Every kid gets to enjoy a new costume and there's no waste.
Need a last-minute costume? Head to a thrift shop and scare up a costume there.  Lots of inspiration awaits. 
Don't buy new non-recyclable, plastic-pumpkin, candy totes.  Instead, go green with an old pillowcase or double up some paper grocery bags.  Both can be decorated — now you have a pre-trick-or-treat activity and a candy tote.  You've just helped the environment, and you don't have to store that plastic pumpkin in your garage all summer long.
Tap into your inner make-up artist — forget the non-recyclable costume masks and instead use kid-friendly make-up.  It's also easier for little kids to see when their vision is not obstructed by a costume mask.  That means make-up is safer for kids and the environment. 
Make the most of your pumpkin— when making Jack-O-Lanterns as a kid, I loved squishing the gooey slimy insides between my fingers.  It might just be the original, natural slime!  But that's not all, the pumpkin seeds can be toasted for a snack!  Check out how easy it is! 
Most of all have a happy, safe Halloween!
Alora C.
Create Studio Sustainability Planner