Cardboard Fun.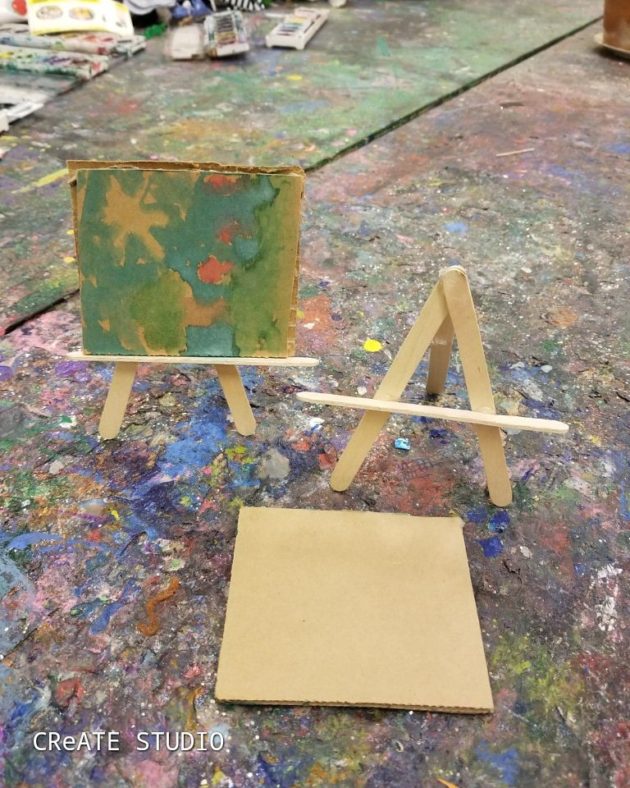 This month we put a spotlight on Cardboard at the studio, taking a look at how it's made, what artists do with it and how we use it.
We get lots of boxes that we cut up for reuse.
Cardboard is a go-to at the studio for getting parties started and for troop visits. In both cases we make these mini cardboard canvases with popsicle stick easels.
Kids love to paint their own mini masterpieces to showcase at home.