Creating at home with fabric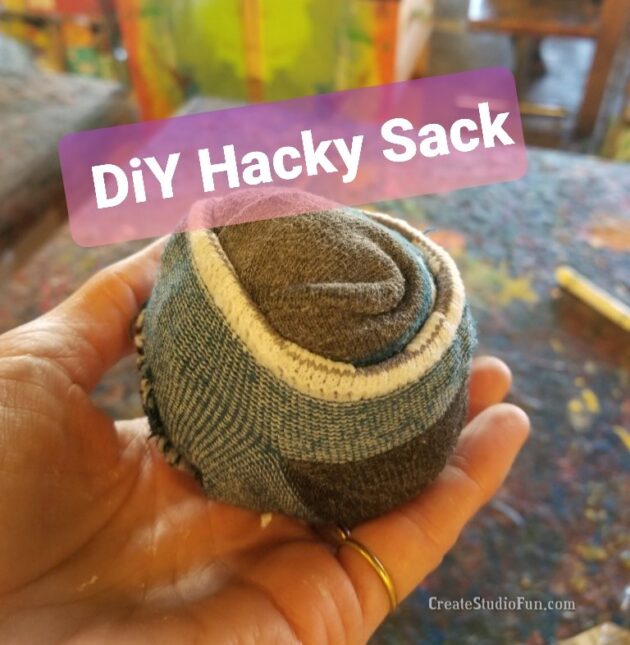 In last week's blog I introduced our Spotlight series on Fabric.
We had a chance to explore the tip of the ice berg on what fabric is made from and how.
This week I thought it would be fun to share a recent creating at home project I put on YouTube, making Homemade Hacky Sacks using socks. I categorize socks in the fabric family as part of the clothing we wear for comfort and protection. Socks are notorious getting lost or going missing in households everywhere, usually leaving a solo sock behind.
Thinking of ways things can be reused through our creating at home series is a passion for me. Turning socks into puppets are always fun but hacky sacks are something different. They create a whole different level of engagement with the creator for more physical fun. Using a few stray socks to make a hacky sack to play alone or with someone else gives those solo socks a unique sense of purpose and of course, reuse.
Fabrics aren't always recyclable in their original states, (TerraCycle can help route the items that can), but they are reusable in many ways. I believe we do important work at CReATE, reusing things, inspiring other ways of reusing things and the mindset that everything has potential to be used again. It's important to reuse, we are already taking so much from the planet then throwing it away. I want you to have fun exploring your creativity. When you do, it eases some of the pressure our planet carries.
We spotlight different materials each month to create space for awareness, curiosity, creativity and responsibility. I am so glad your here.
Let's create!
Jemma W.
Owner/ Founder