Creating Connection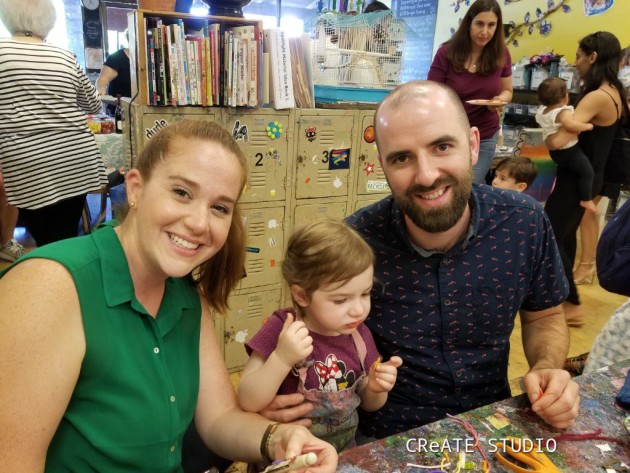 I was listening to Danielle LaPorte on audio this morning as she talked about tuning into how we want to feel. As I thought about it and pulled up to work I was reminded of one of my Whys for starting the studio. It was because I wanted to make a place where people could connect. I have to go deeper here, that desire was sparked on a visit to LACMA with my girls one afternoon. The whole kids museum was so in-line with where my head was at with it's various interactive  Recycling exhibits, the creations people left behind in the d.i.y art area and the harmony I felt as grandmas and grandpas, friends, parents and kids spent time making cardboard creations. There was harmony and there was connection. It took my breath away to see how so many different people shared commonality in the hands-on process of creating.
I loved sharing time with my girls that afternoon as we lingered over materials and I noticed the nuances of people spending time together. I think I have spent time every day since then, the summer of 2008 thinking about connection and how I can create the space that nurtures it.
Come and spend some time with us, we may chat you up, we will let you be and we will look to create a spark of connection for you to nurture for yourselves and those you love. Time continues on, seasons change but our connections make everything worth while.