It's The Little Things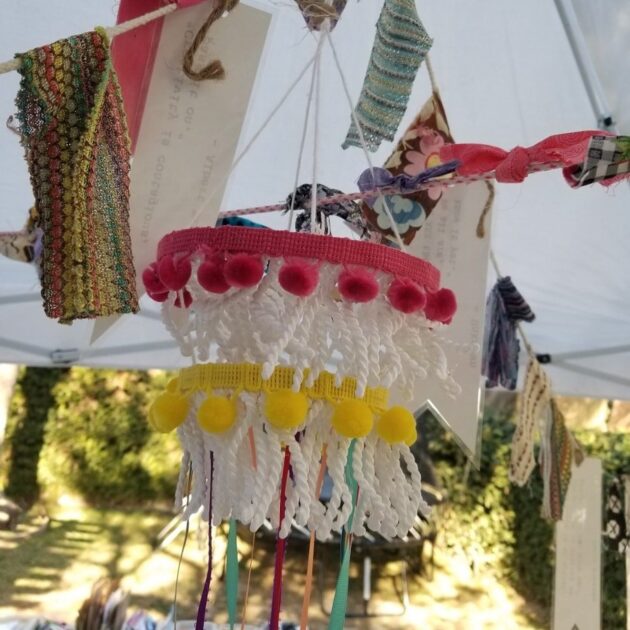 I find it's the little things that make a space feel good. Sure, the furniture is an anchor to a space but "God is in the details" as the saying goes. That is to say, the good is in the details.
Since deciding to transition CReATE to a mobile pop-up format I have been thinking of details and how I could bring them to a new outdoor version of the studio. It's the little things that made the indoor studio space special. It's the little things, the details that will do the same for our pop-up studio too. For practical reasons these details also need to be easy to include as each event is a set-up and tear-down process.
This is where I get to explore my creativity, in the little things. I love to marry the practical needs of something with fun. With CReATE the task is creating the feeling and spirit of the studio in various outdoor settings. As my daughter Maisy says, I am looking for casual magic.
Every time I bring CReATE to a home and pop-up the studio, I am excited to explore how this casual magic works now and how it can grow. We are out not just thinking outside the box here, we are physically of the box now too.
I've always known that boxes were created to be temporary.