Mindfully Speaking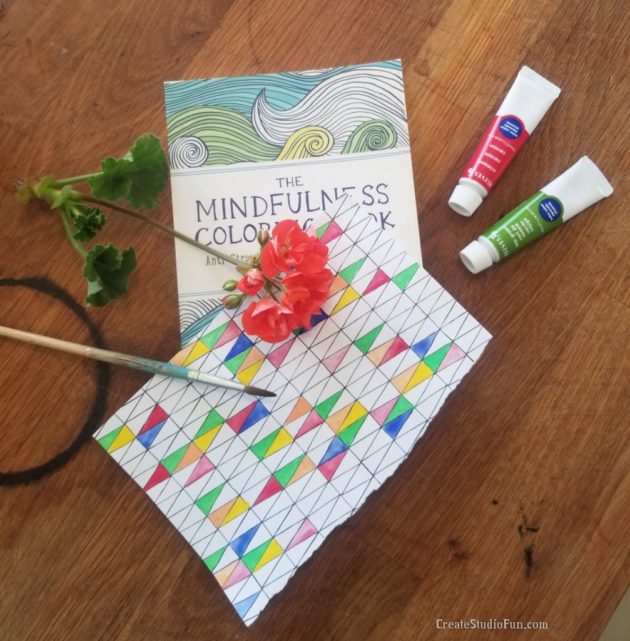 I don't know about you but I need to focus on positive experiences.
There is so much information arising daily. Managing this Pandemic is a full time job that is tiring.
That's where mindfulness comes into play. Its self preservation, an act of self respect really.
As Jon Kabat Zinn said, "Mindfulness is a way of befriending ourselves and our experience". Doing something creative has always been a go to get myself into the present moment and out of the past or worse, the impending future.
Before having children, I did wardrobe in the film business. Stress and future tripping were easy roads to take when clothing was needed yesterday or we were coming in over budget. A costume designer I worked for had a great escape from the stress of our department. She would disappear from the set to the wardrobe trailer and color in kid coloring books she had stashed to calm herself down.
I always thought that was a healthy self preservation tool. Now, I turn to this idea in the biggest future tripping era I try daily not to experience.
I have a mindful coloring book that is on the small side. I lack the patience to color inside the tiny lines of it, though I know that causes focus, the intention for it. I decided to take a creative spin on coloring it, instead painting the page with watercolor. Painting instead of coloring proved to be a great alternative for me.
Try it yourself. If you have a coloring book at home, even a princess coloring book, it can work. Grab a watercolor set and start painting. It's sure to bring you right to the present moment, mindfully.