November 15th is America Recycles Day!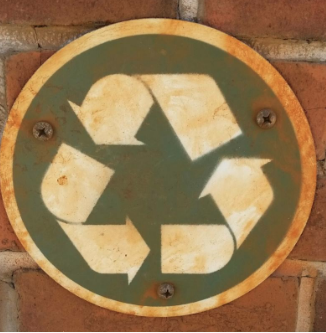 I imagine that most of you already recycle — yay! However, Nov 15th is still a great day to ask ourselves what more we can do.
I think about the purposeful ordering of the slogan "Reduce, reuse, recycle." Recycling is an amazing and wonderful way to help the planet. We should all be proud that we are actively doing so every day. But, let's not skip over steps 1 and 2: "reduce" and "reuse."
Reducing single use, not recyclable or not often recycled products (like plastics) can make a huge impact. And of course there is reuse — which is what we do a lot of at the studio by turning recyclable goods into art. For inspiration on seasonal creative projects you can make at home with recycled goods, check out my Pinterest page.
Even if you're not up for an art project, there's plenty to reuse around the house. So ask yourself, before you toss that glass jam jar into the recycle bin — is there another use for it?  Perhaps to store left overs in the fridge or grains in the cupboard instead of buying new storage jars?  Or fill it with flowers with a simple ribbon for a hostess gift.  Whatever you can do will be a help.  I'm always amazed at how small changes made by each of us, can amount to great change as a community.
Find out more about America Recycles Day here.
Warm Regards,
Alora C.
Sustainability Planner