Onward to Fall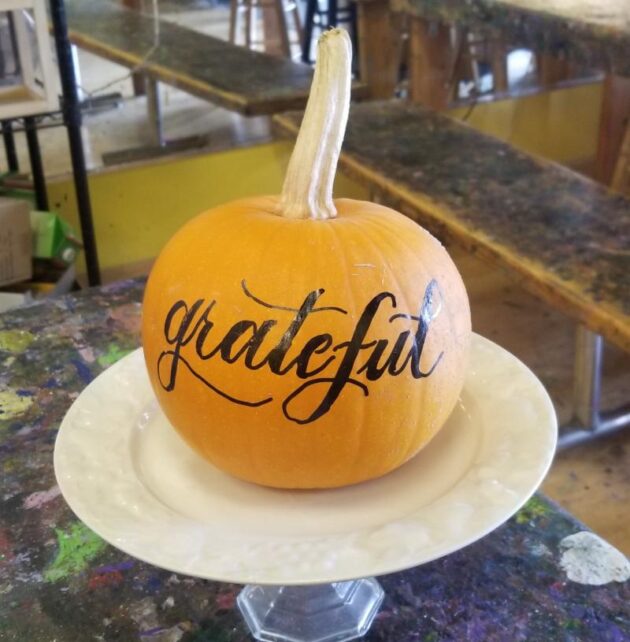 I am so grateful for yesterday's very happy Halloween.  It was so sweet to celebrate again! 
With the close of Halloween, Thanksgiving isn't far away. Thankfully, pumpkins also make great fall decorations! A neighbor of mine used to decorate her lawn with numerous faux, jack-o-lanterns for Halloween. The day after Halloween, she would simply turn the craft pumpkins around and instantly transform her lawn into a Thanksgiving scene. Along the same lines, I often head to the grocery store on November 1 and pick up several real pumpkins for fall decorations. Depending on where you keep your pumpkin (inside/outside, sun/shade, temperature, etc.), an un-carved pumpkin can last awhile. Place a piece of aluminum foil or paper plate under it, just in case it starts to rot.
Here are a few more tips for a sustainable post-halloween:
Compost your jack-o-lantern or place it with lawn waste (remove candles/lights first).
Donate that candy to the dentist's office!
Save those decorations!  They can be used again next year.  Could you just buy new stuff next year?  Sure.  But you'll be helping the environment if you can reuse what you've got instead of trashing it.
Add your kids' halloween costumes to the dress-up-bin; donate costumes to a local charity; or pass them off to friend or family member with younger (or at least smaller) kids than yours.
Happy Fall, Y'all,
Alora C
Create Studio
Sustainability Planner