Add A Little Spontaneity To Your Day!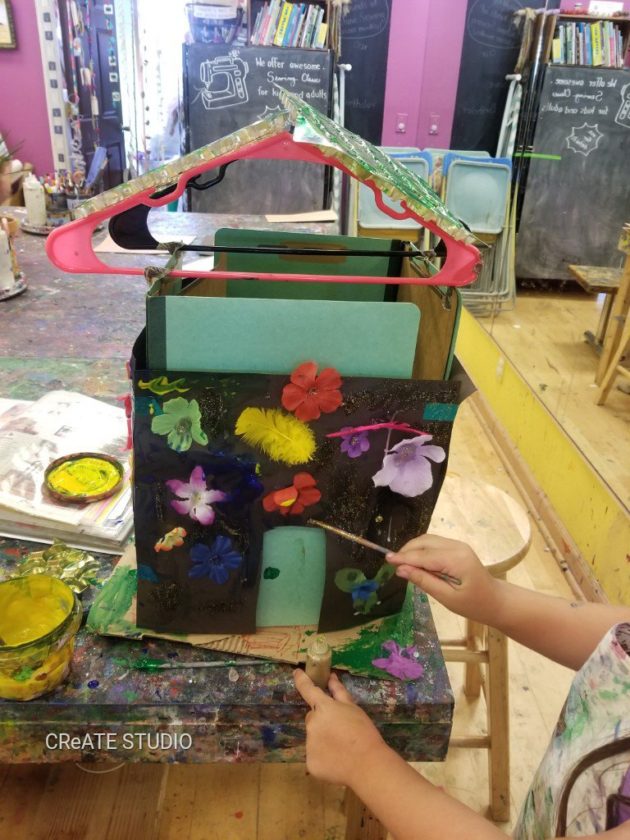 Sprinkle a little spontaneity on your day.
It's a great way to move to the side of your scheduled day where you don't have a plan, to let time unfold as it really does when we're not trying to parent it. How about starting with with a half hour! Spontaneity is where play lives, it's got organic vibes and it can lead to bursts of happiness and dial you into your creativity because it anchors you to the present. I love what Elizabeth Gilbert says in her book Big Magic: Creative Living Beyond Fear. "The universe buries strange jewels deep within us all, and then stands back to see if we can find them." To my thinking, when we play around with bringing Spontaneity into our fold, finding the inner jewels can be a profound act of love.
I think I could choose almost any picture I've taken at the studio to convey this present minded state since most creating that kids do at the studio appears to come alive in the moment, spontaneously where creativity flows. This can happen for us too.
I am taken with this word and the beneficial ingredient it is for your ongoing efforts to build a quality life for you and your family.  It's just as mindful as mindfulness and is something that we can all use more of.