Tips for a Greener Easter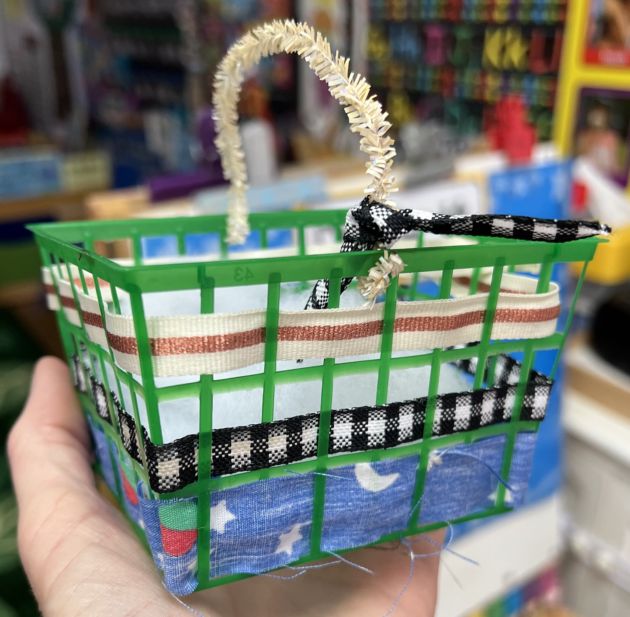 Check out these easy eco tips for baskets, fillings and eggs:
For baskets, think reuse! Take a basket you already have and place a dish towel, large cloth napkin, or piece of fabric, inside; then fill with Easter treats. Or, invest in a sturdy basket your children will use year after year, preferably made of a recyclable material. You can also make eco-friendly baskets by weaving your own out of paper grocery bags; or make smaller baskets by weaving ribbon through plastic berry baskets.
The grass — think biodegradable. Try shredding craft paper or recycled tissue tissue paper. (Even better if you can re-use scraps of paper or repurpose some of those St. Patricks Day decorations!). Or, line the basket with real wheatgrass — you can grow your own (it takes about 7 -10 days) or purchase it. You can also place a green cloth in the basket. Edible easter grass, is another alternative, though I can't vouch for its taste!
The eggs — please don't buy more plastic eggs! I know it can be tempting, but this year, consider hiding more decorated hard boiled eggs than the plastic variety. If you're looking for an egg you can fill, opt for paper or wooden eggs. Or, hide something else altogether (e.g. clementines) which children can "trade-in" for candy with mom. If you must use plastic eggs, consider those that are made from recycled plastic. If you already have plastic eggs — keep reusing them! And if your kids are aging out of Easter hunts, consider checking with a local church if they will accept donations of your cleaned plastic eggs.
Above all, have a happy Easter!
Warm Regards,
Alora C
Sustainability Planner