The Gift of Creativity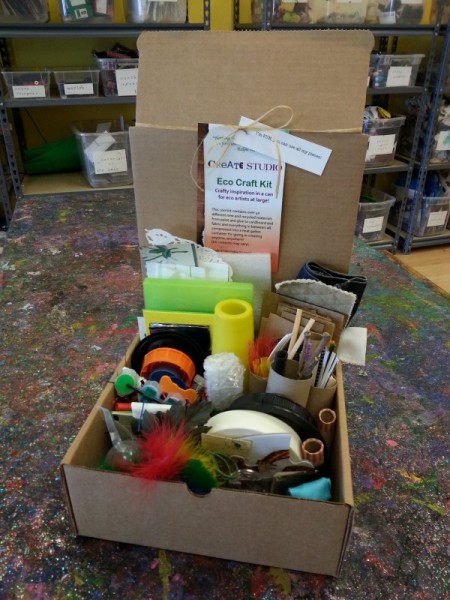 What could be better than the gift of creativity!
That's what we say about giving our Eco Craft Kits. We have boxed up a collection of our go-to recycled, reusable materials for the creators on your list. Hand packed and local, we assemble each box with care.
Explore our Eco Craft Kits page to learn more about what goes into each box with young thinkers in mind. Just perfect for holiday giving to your curious and creative. Let them explore the wonders of the creative process of making, enjoying their kits for days and days.
Hand-Packed Eco Craft Kits $20 plus tax with delivery locally.
Contact us to order yours!